Identity and Logo Design
A striking logo creates the image identity of an organization, and gives an immediate, often lasting impression. The symbol of a company should be meaningful, instantly identifiable, memorable, and appealing. Conveyed on every marketing and communications piece, including business stationery, a company's logo is of primary significance. That's why Pageworks incorporates fundamental design characteristics to create appealing logos that are critical for branding and applicable to every marketing need.
Big Winds Logo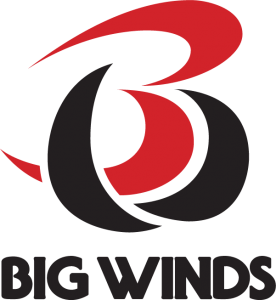 Big Winds in Hood River, Oregon is one of the largest and most successful wind and watersports retailers in the country. Their logo needed to be a bold representation of their core offerings and of the business name. We achieved this by combining abstract images of wind, water, waves, sails and kites into the letters BW. The BW is visible to all while the abstract elements resonate with their customers and participants in the various sports
Hood River Parks and Rec Logo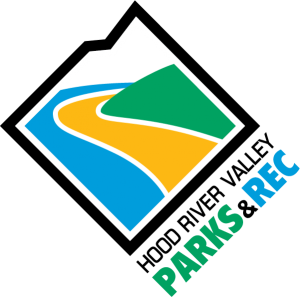 The Hood River Valley Parks and Recreation District hired us to update their logo from this
valley rendition
to a cleaner look that they could carry forward into a cohesive county wide mark for parks and recreation sites. Working with a very engaged committee we were able to distill the original 6 ideas down to the end result. Our thinking with this logo was that it encompassed the county, with the mountain simulated in the border and the Districts three priorities; parks/green, trails/umber, pool-water/blue.
Resilience Network of the Gorge Logo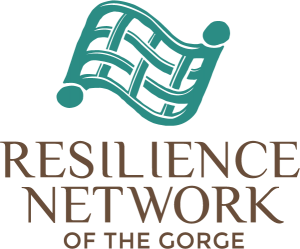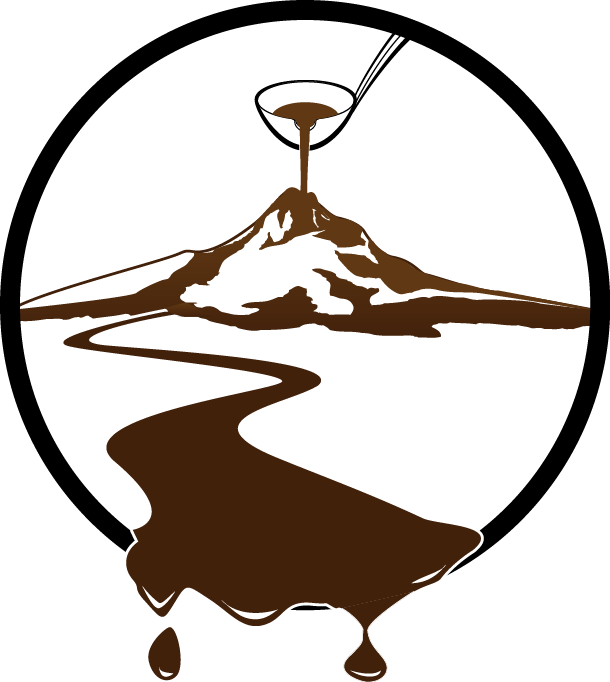 One of the first logos we did for the Hood River Candy Company in 1989